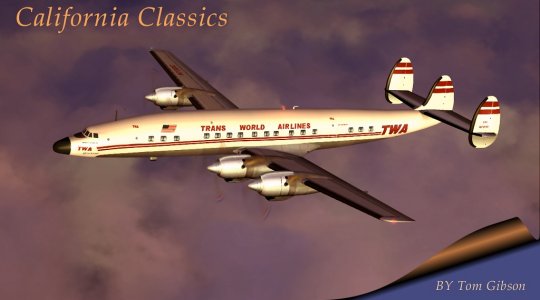 The Lockheed L-18 Lodestar
Following the successful debut of the Boeing 247 and Douglas DC-2, Lockeed delivered its 10 passenger Model 10 Electra on August 11, 1934. While Lockheed sold almost 150 aircraft, the Model 10 was smaller than the DC-2 and no faster. With the DC-3 already on the drawing board, Lockheed decided it needed a larger aircraft. The first result was the Model 14, which was quite a bit faster than the DC-3, but only accommodated 14 passengers, compared to the DC-3's 21. Originally known as the Super Electra, over 100 examples were sold, starting in 1937.

Three years later, a plane very similar to the L-14 was placed into service by Mid-Continent Airlines, but with a longer fuselage, two pilots, and room for a stewardess. This was the Lockheed L-18, the definitive Lockheed twin airliner in the WWII era. While over 250 civil examples were built, military production boosted the total built to 624, a healthy production run. As fast as the L-14, it was a popular choice for airlines and routes that did not need the capacity of a DC-3. Many US and international airlines purchased the Lodestar, and for some it became a major part of their fleet during the war, and even afterwards. Lockheed took the L-18 design and modified it throughout the war, into the Ventura bomber for example.

In the United States the L-18 was typically replaced by the DC-3 soon after WWII, but some airlines used the Lodestar through the mid 1950's. One US trunk airline, National, used the L-18 in place of the DC-3 throughout the 1950's - it never even owned a DC-3.
Click on the image to download the textures.
NOTE: You will need to download the base plane package, and then add the livery textures to this base plane.

FS2004 Western Air Lines L-18 Lodestar. Milton Shupe has created this very nice rendition of the Lodestar for FS2004, and it looks great. Willy has painted up this very colorful livery in Western colors. Thanks guys! You will need to go HERE and download the base plane for FS9 or FSX, the 1.2 update, the gauge fix, and the frequency fix.. You can also get the FSX Western livery there. Note that there is also a National livery available from this link. Last updated on 10/29/15.

FSX United Air Lines L-18 Lodestar. Martial Feron has painted up a very nice United livery for the FSX version. Thanks! Last updated on 12/15/15.